YOUR LOCATION GUIDE
We've created some sneak peeks from our local guide series for just a taste of what's on offer in the Town Hall Place neighbourhood.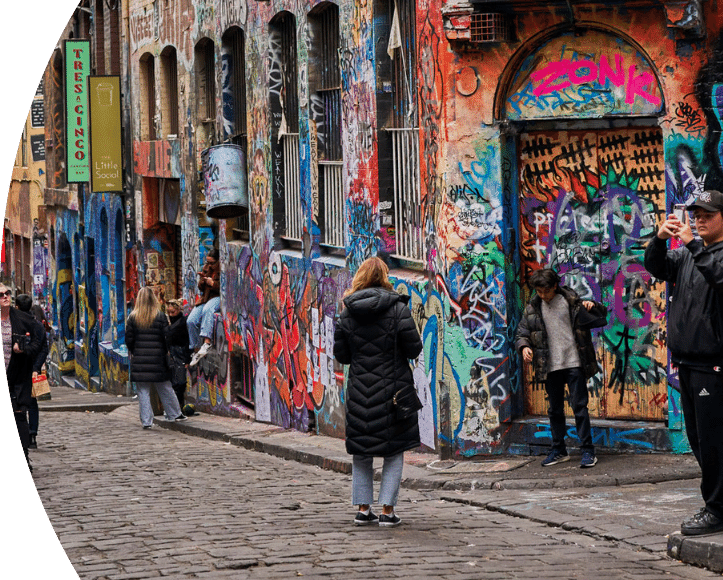 MIND FOOD
STREET ART
There's both volume and quality in the street art to be found near Town Hall Place. Some of the best is just a short stroll from Town Hall Place, making it a great place to go for a coffee or a meeting with inspiration.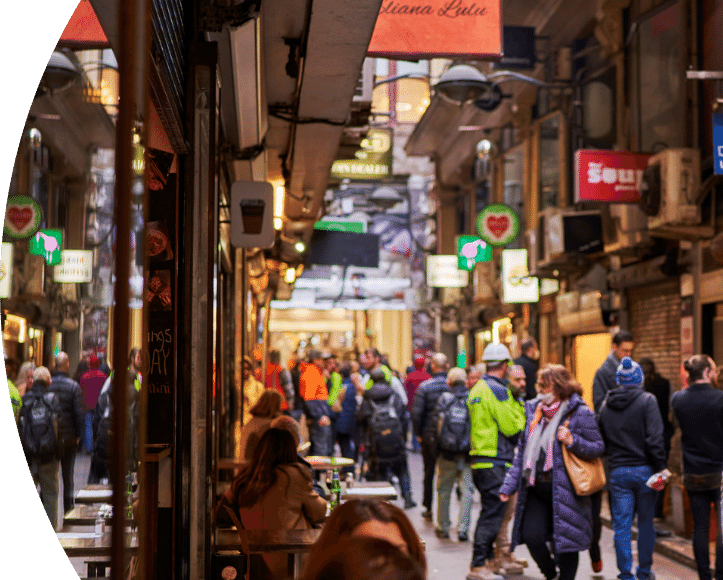 QUICK EATS
FLINDERS LANE
Just a street away, Flinders Lane has a range of quick, tasty meals for when you're on the go. You'll never need to bring lunch to work with the plethora of options at hand.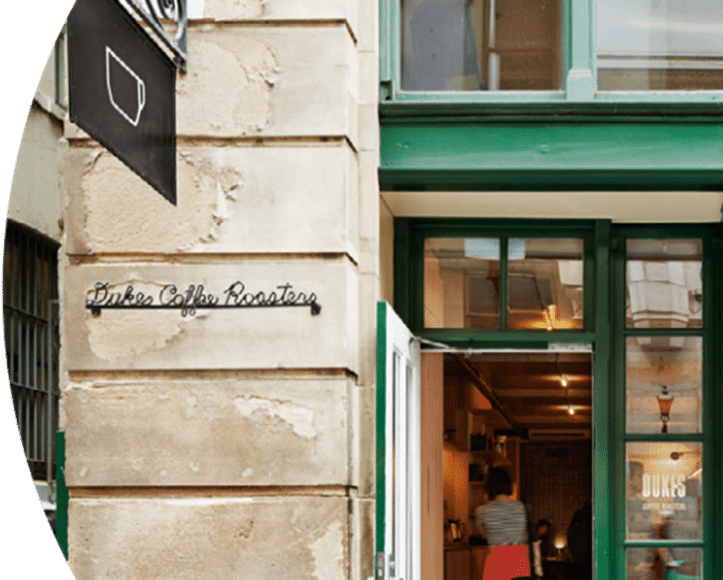 COFFEE
DUKES COFFEE ROASTERS
Melbourne's CBD is awash with the caffeinated magic we crave, but let's face it, not all brews are born equal. Thankfully some of the best are close to Town Hall Place.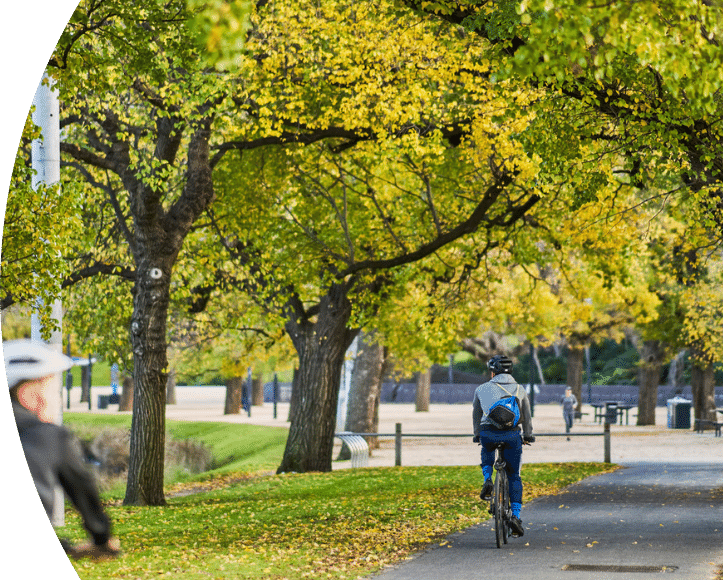 FIT & WELL
BIRRARUNG MARR
From a short lunch-break session to an after-hours run along the Yarra, Town Hall Place enables easy access to a diverse range of health and fitness options to help you be your best each day.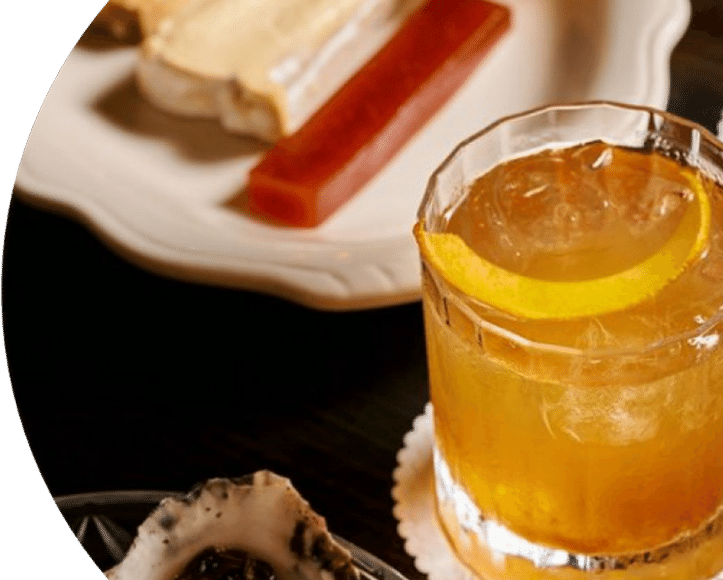 CHEERS TO THAT
ARBORY
Nothing gets a celebration going or warms up a new client like clinking glasses over a delicious drink menu. Tried-and-true favourites are available close by!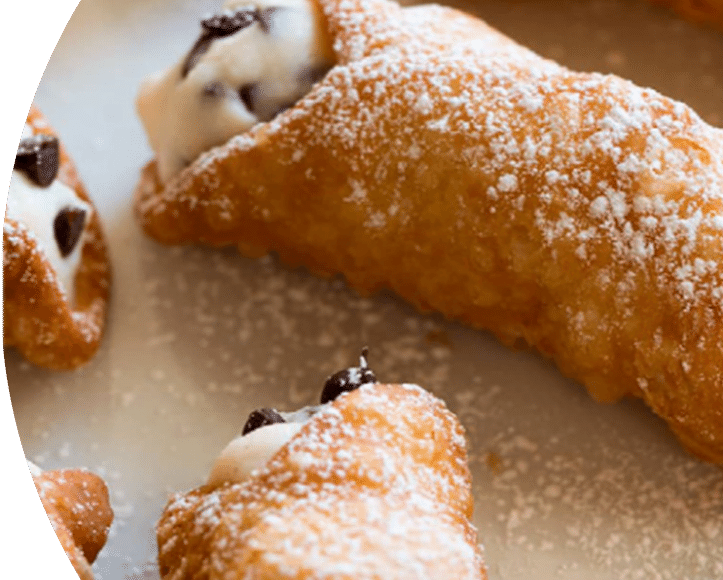 SWEET TREATS
LUNE
Let's face it, even the most focused among us needs a delicious pause to push through the final hurdles. The million-dollar question: what kind of sweet treat will give us the energy boost we need? You'll have options aplenty!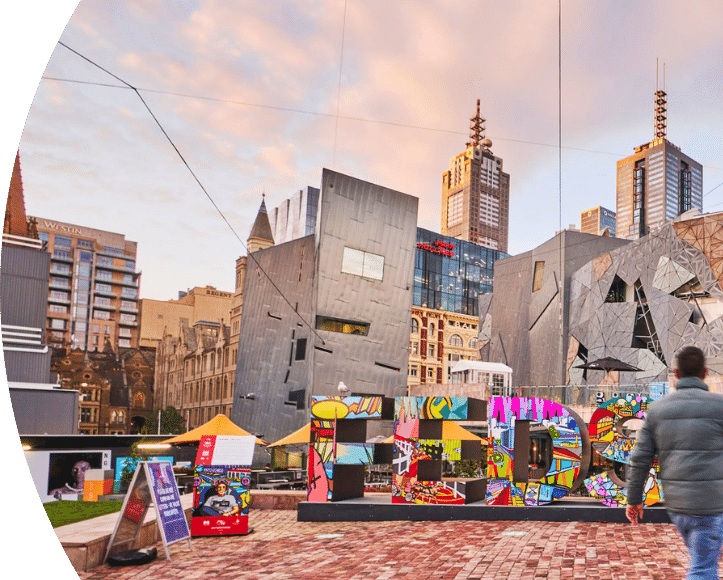 EVENTS & CULTURE
FED SQUARE
Right across the street from you lies the beating heart of art, culture, and events: Melbourne's beloved Fed Square. With such an iconic location at your doorstep, you'll be swimming in inspiration during your workdays.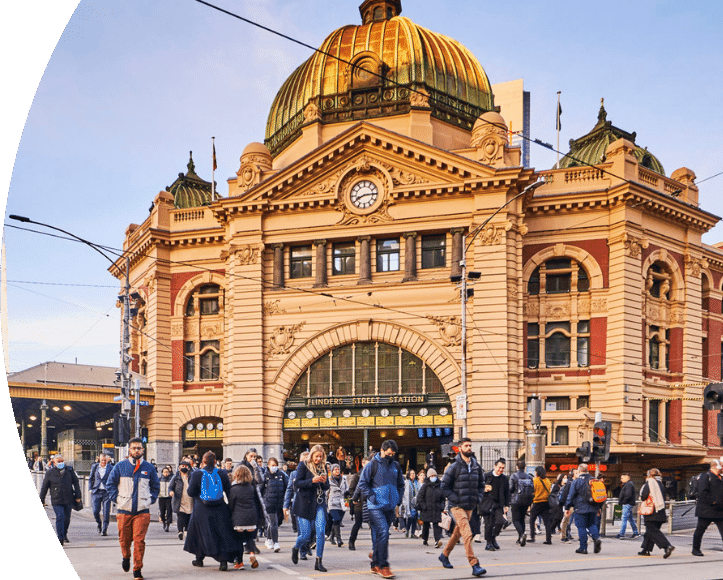 TRANSPORT
FLINDERS ST STATION
Melbourne's Flinders Street Station is the one to beat when it comes to iconic landmarks. And come on, let's be real, it's a commuter's paradise with train access that's as easy as it gets.
WANT THE FULL GUIDES TO THE NEIGHBOURHOOD?